Pain Information
This section about chronic pain is not intended as a comprehensive source of medical information, but as a hub for links to other more detailed sources.
Acute pain is the body's alarm system. It signals that something is wrong. It signals that you are in danger of injury or that the injured part needs to be protected and rested.
Chronic pain serves no useful purpose and may cause disability and distress to sufferers and their families. Estimates of the number of people with chronic pain vary from 8% to 45% depending on severity and whether medical help is sought. Chronic pain is more common in women and in the elderly. Many types of chronic pain have been identified. However some people with chronic pain do not have a diagnosis from their doctor. The Pain Relief Foundation funds research into the causes and treatment of chronic pain.
If you have a pain problem, which needs treatment you should contact your own doctor who can refer you to a pain clinic in your area. This site is for information only and cannot be treated as a substitute for the medical advice of your own doctor. The Pain Relief Foundation is not able to offer individual medical advice.
Leaflets
Download
Dealing With Pain: Arthritis PDF
Dealing With Pain: Central Post Stroke Pain PDF
Dealing With Pain: Chronic Pelvic Pain In Men PDF
Dealing With Pain: Complex Regional Pain Syndrome PDF
Dealing With Pain: Dental Pain PDF
Dealing With Pain: Diabetic Neuropathy PDF
Dealing With Pain: Drugs For Nerve Pain PDF
Dealing With Pain: Facial Neuralgias PDF
Dealing With Pain: Fibromyalgia PDF
Dealing With Pain: Headaches PDF
Dealing With Pain: Lower Back Pain PDF
Dealing With Pain: Multiple Sclerosis PDF
Dealing With Pain: Neuropathic Pain PDF
Dealing With Pain: Opioids PDF
Dealing With Pain: Over The Counter Medicine For Pain Relief PDF
Dealing With Pain: Pelvic Pain PDF
Dealing With Pain: Phantom Limb Pain PDF
Dealing With Pain: Postherpetic Neuralgia PDF
Dealing With Pain: Sciatica PDF
Dealing With Pain: Trigeminal Neuralgia PDF
How The Pain Management
Programme Works
The Pain Management Programme at the Walton Centre was formed in 1983 and is the longest running, largest and most successful pain management programme in the U.K.
It is a group based rehabilitation treatment which gives people a better understanding of chronic pain and the impact it can have on their lives.
Each year around 400 service users benefit from the programme team support and guidance and how to adjust to life with their condition. Chronic pain is defined as pain that lasts for more than 3 months. In the context of injury or surgery, chronic pain is pain that continues after the normal healing process is complete.
As well as physical impact, chronic pain can cause a number of problems affecting a person's well-being. These can include reduced activity, fear of further damage, worry about the future and general feelings of unhappiness. Other problems may include loss of confidence, isolation, loss of purpose in life and relationship difficulties.
The pain management programme is designed to help people understand the wider impact that chronic pain can have and to equip them with a tool they need to make positive changes in their lives to tackle their problems.
All this supports the programmes central idea – that people with chronic pain can enjoy a good quality of life, in spite of having a chronic pain condition.
The Walton Centre offers six pain management course options:
A shorter 5 day Pain Management Programme
An intensive 16 day Pain Management Programme (with residential option)
A specialist Young Adult (16 to 25) Pain Management
Programme (with residential option)
A specialist facial Pain Management Programme
A specialist pelvic Pain Management Programme
A tailored individualised Pain Management Programme
People who complete the programme are also invited to attend a half-day follow-up session, to support and develop their long-term pain management skills. Both are group based treatments run by an experienced multi-disciplinary team of physiotherapists, clinical psychologists, occupational therapists and specialist pain consultants
Everyone referred is seen by up to four specialist pain clinicians, who work on the pain management programme, in our multidisciplinary assessment clinic. We aim to develop an effective Pain Management Programme rehabilitation package for each person assessed.
Individual groups are led by clinicians whose skills reflect the different ways that pain can affect people – physically, practically and emotionally.
https://painmanagementprogramme.wordpress.com/author/painmanagementprogramme/ 
Clinical Psychology Sessions
Clinical psychologists help people on the programme to explore the impact of chronic pain on their mood, thinking and behaviour. Group members may be facing difficulties such as depression, anger, anxiety or loss of identity and role. These sessions provide an opportunity for people to make sense of the difficulties they are experiencing and to learn practical techniques and coping strategies.
 Physiotherapy Sessions
The programme's physiotherapists help people living with chronic pain to exercise appropriately which is seen as fundamental to their physical and mental wellbeing. Group members are given the support they need to establish and gradually increase their level of activity and exercise leading to an improved physical condition and better quality of life,
 Occupational Therapy Sessions.
The programme's occupational therapist helps people with chronic pain to manage their day to day activities, and return to activities that matter to them. These activities may include personal care, household tasks, work, leisure and social activities. Sessions focus on setting personal goals and learning pacing and activity management skills, with a strong focus on making and maintaining positive changes.
 Specialist Pain Consultant Sessions
The programmes specialist pain consultants explore with group members how chronic pain can develop and continue, helping people to understand – and hopefully come to terms with – the pain that they are suffering from. Sessions also highlight how medications work, and the most effective way to use them alongside other pain management techniques.
 Volunteer Programme
One of the unique aspects of the Walton Centre Pain Management Programme is a team of volunteers, all of whom have been on this programme themselves.
To down load a Pain Management Booklet click on the following link
https://www.thewaltoncentre.nhs.uk/departments-and-services/related-files/Pain-Management-Programme/PMP-booklet-web.pdf
Self Help Pain Information
In order to obtain a handbook or CD please contact us direct on 0151 529 5820 to make an online payment  or alternatively send a cheque made payable to Pain Relief Foundation, c/o Pain Research Institute, Clinical Sciences Centre, University Hospital Aintree, Lower Lane, Liverpool, L9 7AL. Please note that from outside the UK it is necessary to pay by Bankers cheque in pounds Sterling.  .
CD & Audio Tape
These audio titles from the Pain Relief Foundation have been designed to help you cope with pain, on a daily basis, in your own home. They are simple to use and effective. They describe techniques used on the Pain Management Programme at the Walton Centre for Neurology & Neurosurgery.
COPING WITH PAIN (40 mins)
CD or Single Tape @ £8.50 (+£1.50 p&p)
Explains how pain travels through the body & recommends strategies for coping with it. Includes a helpful relaxation programme. Presented by Magnus Magnusson and Simon Weston.
COPING WITH ANXIETY (40 mins)
CD or Single Tape @ £8.50 (+£1.50 p&p)
Chronic pain can also cause anxiety for the patient's loved ones and this new tape describes very simple, effective tecniques which have helped thousands of anxiety sufferers to regain control and lead calmer, less anxious lives and thus being better able to care for the pain sufferer.
COPING WITH BACK PAIN (40 mins or 2-tape pack, 70 mins)
CD or 2-Tapes @ £13.99 (+£1.50 p&p)
Single tape @ £8.50 (+£1.50 p&p)
Includes successful techniques for managing back pain. Specialists explain how to cope and become more active. Audio contains a relaxation programme, extensive information about the back plus an exercise programme. The CD and double-tape contain extended information from the single-tape.
COPING WITH HEADACHES AND MIGRAINE (40 mins.)
CD or Single Tape @ £8.50 (+£1.50 p&p)
The different types of causes of headaches and migraine. Explains how to treat them and what DIY techniques can be used to avoid headaches and migraine and cope with them on a daily basis. Includes a relaxation programme specifically designed for headaches.
THE RELAXATION KIT (80 mins)
CD or 2-Tapes @ £13.99 (+£1.50 p&p)
A collection of 4 different relaxation programmes, the kit is a useful additional tool for those who have mastered the pain tapes and wish to embrace a healthier lifestyle. It is valuable in helping anyone to relax regardless of whether they are in pain or not.
FEELING GOOD (120 mins)
CD or 2-Tapes @ £13.99 (+£1.50 p&p)
Describes proven techniques for improving your self-esteem and assertiveness, helping you to feel better about yourself and plan your life more successfully and happily.
PAIN BOOKS
Empowering Pain Management: A Comprehensive Practical Guide to Mastering Life with Chronic Pain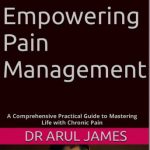 Message from the author;-
'Millions of people are affected by chronic pain. Working in my pain clinic and interacting with patients, I have realised that various effective self-management strategies can be explored before considering pain interventions or used alongside them. This realisation was one of the motivations for writing this book. Together, I would like to empower individuals to take control of their pain management journey through increased awareness and the application of effective self-management strategies
This is my universal book link which can be shared and shows different stores from which my book can be ordered – https://books2read.com/aruljames
The Honest Physio Pain Management Guide Book
Useful Websites:
There are many sites on the World Wide Web offering information to people about chronic pain and its treatment. The suggested links, to websites providing such information, from this website are considered by the doctors at the Pain Relief Foundation to be useful and informative. If you know of a good web site about chronic pain then we would be pleased to hear your recommendation.
The Pain Relief Foundation is not responsible for the content of these web sites, and does not endorse any commercial product or service mentioned or advised on these sites.
Enabling 
Self-management

 and Coping with 

Arthritic Pain

 using 

Exercise

​ESCAPE-pain is a rehabilitation programme for people with chronic joint pain that integrates educational self-management and coping strategies with an exercise regimen individualised for each participant. It helps people understand their condition, teaches them simple things they can help themselves with, and takes them through a progressive exercise programme so they learn how to cope with pain better.

The British Pain Society
(British Chapter of the International Association for the Study of Pain). Contains information for the general public including leaflets on chronic pain, opioid medication for chronic pain conditions and spinal cord stimulation as a treatment for some chronic pain conditions.
Support Organisations in the UK:

Pain Concern:
A registered charity that offers information and support for pain sufferers, including free fact sheets and leaflets.

 PainSupport:
A non-profit organisation that offers membership, regular newsletters and an online discussion forum where you can ask questions or talk with other sufferers etc.

Pain Relief Services.
Do you need help with chronic pain? Dr Manohar Sharma is a chronic pain expert based in Liverpool with expertise in pain management for example, spinal pain, pain after an accident and surgery, including spinal surgery

Medico-Legal Expertise in Pain & CRPS.

Dr. Goebel specializes in the field of chronic limb pain, including complex regional pain syndrome, in the context of injury, trauma, or medical interventions. He is familiar with the latest evidence and has contributed to formulating evidence in this field as one of the worldwide leading researchers.

The Pain Toolkit helps people all over the world self manage persistent pain.The Pain Toolkit originated back in 2002 when Pete Moore was writing a self management article for pain health care professionals.Living with pain himself, he recognised while writing his article, that he had developed a toolkit of pain management skills to enable himself to become an active self manager and to lead a better life.

Persistent and Chronic Pain

There are many definitions of chronic/ persistent pain, Chronic or persistent pain is pain that carries on for longer than 12 weeks despite medication or treatment.

Most people get back to normal after pain following an injury or operation. But sometimes the pain carries on for longer or comes on without any history of an injury or operation.

Chronic pain affects 1 in 5 people. It can affect all ages and all parts of the body.

It isn't possible to tell in advance whose pain will become chronic. But we know that people are more likely to develop chronic pain during or after times of stress or unhappiness. People can also experience chronic pain even after usual medical tests don't provide an answer

Within the Portsmouth and South East Hampshire area we have two patient support groups- Partners through pain and Friends through Pain, for more information visit https://www.partnersthroughpain.co.uk/.

Scope exists to make this country a place where disabled people have the same opportunities as everyone else. Until then, we'll be here. We provide support, information and advice to more than a quarter of a million disabled people and their families every year. We raise awareness of the issues that matter. And with your support, we'll keep driving change across society until this country is great for everyone.

Foundation Info is a useful site when searching for Foundations both Locally and Nationally.

Here at Invictus Active we have a range of solutions that we hope will make a difference to your lifestyle – we call these 'lifestyle solutions'. Using these you will be able to keep active and reap the benefits that an active lifestyle brings.

OK Rehab specialises in addiction treatment. This treatment is available via both inpatient and outpatient treatment providers. We also work with clinics that are able to facilitate treatment taking place in your own home, who are able to provide professional intervention and home detoxification.

At OK Rehab, our aim is to help individuals break free from the shackles of addiction and find a treatment that's ideally suited to their needs. This treatment is applicable for drug addiction, alcoholism and process/behavioural addictions.

Creating Inclusive & Diverse Addiction Treatment for all.

Supplying you with the right addiction treatment options, accessible treatments across the UK with a  compassionate & inclusive Approach to Evidence-Based Treatment.

CALL NOW IN CONFIDENCE IMMEDIATE HELP & ADVICE 24/7 0800 088 66 86
Chronic Regional Pain Syndrome (CRPS) Centres:
Are you looking for a specialist treatment centre in your local area, if so,  please view our specially compiled list of the countries top hospitals that have a reputation for providing effective treatment programs.

CRPS Centres
CRPS Guidelines
These guidelines concern the diagnosis and management of patients with complex regional pain syndrome (CRPS). They are designed for professionals working in the different health specialties who care for these patients.

       guidelines 
Fibromyalgia Information
Fibromyalgia Guidelines
New guidelines aim to support clinicians in the diagnosis of fibromyalgia syndrome (FMS).

guidelines
Fibromyalgia Action UK
Fibromyalgia Action UK is a registered charity run primarily by unpaid volunteers. The majority of volunteers are also fibromyalgia sufferers who work extremely hard, despite their condition, in order to forward the cause of fibromyalgia.  FMA UK was established in order to provide information and support to sufferers and their families. In addition, the Association provides medical information for professionals and operates a national helpline.
UK Fibromyalgia
UK Fibromyalgia was formed in October 2000 and ever since has worked with all groups and all charities to provide an independent overview for Britain's Fibromyalgia community.
Absolutely everything you need to know about what Fibromyalgia is, the symptoms, treatments, exercise, and further reading.
http://ukfibromyalgia.com/index.php
Fibromates
NorthWest Fibromyalgia Support Group
http://ukfibromyalgia.com/pages/support/map/northwestengland.php
Salford Fibromyalgia Support Group
We hope that eventually you will be able to find everything you need to know about Fibromyalgia services in Salford right here on our website. Salford Fibromyalgia Support Group is pledged to raise awareness among the general public and professionals, so that everyone with Fibromyalgia can get the help they need.
http://www.salfordfibromyalgiasupport.co.uk/
32 Hobbies & Activities Modified for People Living with Arthritis or Chronic Pain
Do you suffer from arthritis or chronic pain but wish to remain active and enjoy life, if so take a look at the following link from UKS Mobility.com. Here you will find a wealth of information on hobbies and activities that can be modified to suit you depending on your levels of pain and discomfort.
https://www.uksmobility.co.uk/blog/2017/11/arthritis-activities-hobbies/
      

How Sleep and Chronic Pain Interact
"More pain, less sleep. Less sleep, more pain. Their relationship is a complex one, but what are the mechanisms behind the link between sleep and pain?"
We hope this edition of Airing Pain will help those living with pain to understand more about the mechanisms of sleep, and how they can get a better night's rest.
https://audioboom.com/posts/6917397-how-sleep-and-chronic-pain-interact
      

Pain and Relationships
How pain's unpredictability can affect interpersonal relationships, and recognising help when it appears.
With between one third and one half of people living with chronic pain in the UK alone, the number of people experiencing the effects of pain explodes when considering family and friendships. For some of these people, life can become a cycle of hospital visits, blood tests, and scans. So, what can be done to ease these relationships?
In this edition of Airing Pain, Paul Evans and eminent psychotherapist Dr Barry Mason speak about their personal experiences with fibromyalgia and ankylosing spondylitis.
With many chronic pain conditions being "invisible", explaining your pain may seem impossible, and as the family's "uninvited guest", it can cause people to close up to those looking to help. Dr Mason explains that not speaking about this uncomfortable topic can lead to further issues, and how opening up can lead to better family teamwork.
We hope this edition of Airing Pain will help those living with pain to understand the importance of communication within relationships.
https://audioboom.com/posts/6917397-how-sleep-and-chronic-pain-interact

 

"Singing, laughing and the feel good factor. Pain Management, the fun way."
In 2017, the BPS presented their Wellness Zone, coordinated by the Dorset Community Pain Service, to allow 'wellbeing' focused topics to have a platform. At the Wellness Zone, Paul speaks to Sarah Sturman, Dorset Community Pain Service physiotherapist, about Laughing Yoga. Sturman proposes that we are increasingly finding that emotional health is just as important as physical health, and that Laughing Yoga allows us to celebrate socialising and the natural human attributes of silliness and fun.
Paul also speaks to Pain Concern's own Renée Blomkvist about how pain can affect the way we project ourselves into the world, and how self-management can help find an identity.
Going even further back to the BPS ASM 2016, Paul talks to psychologist Dr Brock Bastion on the nature of happiness and pain. Dr Bastion's speaks about his work looking into the nuances of pain and negativity, and how society's view that you "should" be happy creates more pressure and stress.
https://audioboom.com/posts/6952526-singing-laughter-speech-pleasure
 Airing Pain 
"Anxiety and expectations, how "fear circuitry" affects self-management, and the importance of social prescribing."
Director of CSPC Physiotherapy in Leeds, Alison Rose, specialises in working with high-level athletes, particularly those with complex injury histories. Rose speaks to Paul about her experience with chronic pain as being subjective for both athletes and non-athletes, explaining it as a unique "puzzle" that needs to be put together to find the core mechanisms that cause pain. We also hear about the many unexpected physical relationships within our bodies that cause pain, as well as the importance of social networks.
We then hear from Cardiff University Professor of Medical Education Ann Taylor. Professor Taylor speaks about her work exploring how those with chronic pain perceive non-pain related information, and how this information is processed through "fear circuitry" which can have detrimental effects on self-management. Professor Taylor promotes more focus on the 'social' aspect of the biopsychosocial model and the benefit of constructive conversations between patients and their healthcare professionals, something which Pain Concern's Navigator Tool aims to do.
We hear again from Professor Mark Johnson of Leeds Beckett University, contributor to Airing Pain 110, about the importance of delivering healthcare with a social emphasis.
More information:
NHS England site on Social Prescribing: https://www.england.nhs.uk/personalisedcare/social-prescribing/
Men's Sheds: https://menssheds.org.uk/
Talking to Your Doctor, Pain Concern's Navigator Tool: http://painconcern.org.uk/talking-to-your-doctor-3/
"NHS Trust first in the country to translate 'ESCAPE-pain' chronic joint pain programme into Gujarati"
 The ESCAPE-pain programme is an award winning rehabilitation programme for people with chronic joint pain of the knees and/or hips. It is delivered in over 140 locations across the country. Physiotherapists at one of our sites, Northwick Park Hospital (of London North West University Healthcare NHS Trust), decided to translate the programme into Gujarati to meet the needs of their local patients. This is the first time this has been done in England and is a very exciting development for the programme.
Further further information and full press release click here  to see the video click here https://vimeo.com/314263553
Find a Physiotherapist near you
Search Local Physio – https://www.local-physio.co.uk
CRPS Assist: A Great Resource for Physiotherapists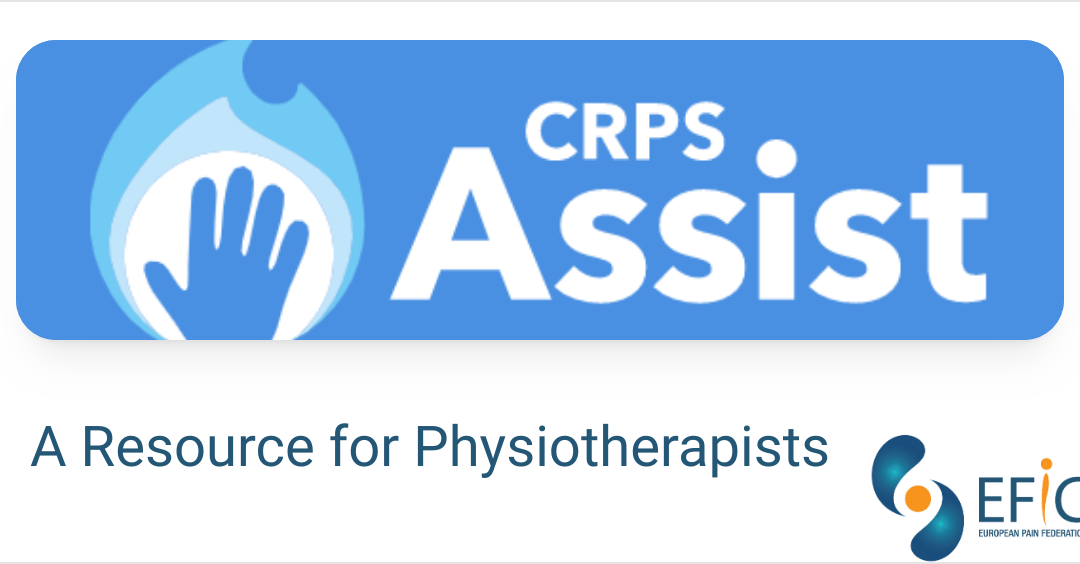 CRPS Assist is a free online tool designed by British physiotherapists in collaboration with a respected medical expert for all European physiotherapists who may know a little about Complex Regional Pain Syndrome (CRPS) but need practical guidance and perhaps don't have easy access to it. Providing fast access to expert advice CRPS Assist can help clinicians identify patients with CRPS and decide what to do next. Highlighting common pitfalls and practical tips, it also includes a downloadable Budapest diagnostic criteria form.
The goal is to help patients with CRPS access the care they deserve as quickly as possible wherever they live. Patients with chronic CRPS repeatedly report difficulty getting a diagnosis and accessing treatment. As a relatively rare condition, most physiotherapists will see a patient with CRPS only occasionally during their career and will therefore have limited experience and expertise. All physiotherapists are however well placed to identify CRPS patients early. CRPS Assist offers expert guidance and support from real expert clinicians at the touch of a button, wherever and whenever it is needed and it's completely free.
Find out more about CRPS Assist here.
Children & Migraine
Do you need help with your child and their migraine HappyrHealth.com may be able to help.
Set up by two patients who have developed a mobile self-management app (HappyrHealth.com) for young chronic pain patients. We help children with migraine and their parents because we know how hard it is. Nicola has suffered from migraine since childhood. We understand that access to support is difficult, and that migraine therapy is a long trial and error process.
Suicide Awareness & Information

Zero Suicide Alliance
https://www.zerosuicidealliance.com/
Are an NHS charity hosted by Mersey Care NHS Foundation Trust dedicated to preventing suicide. They work in collaboration with NHS trusts, non-profit organisations, local authorities, businesses and individuals to raise awareness of suicide and its contributing factors. Their aim is  to break the stigma that surrounds suicide and enable leaders to drive meaningful action to help prevent suicide in the UK and beyond.
They provide free suicide awareness training that teaches people how to identify, understand and help someone who may be experiencing suicidal thoughts.
They develop interactive and evidence-based resources to support community and organisational leaders to understand the incidence of suicide in their local area, the factors that contribute to suicide and what others are doing to tackle these issues.
They provide help, guidance and information such as as helplines and useful websites through their resources library
Advice on living with chronic pain from and for young people with chronic pain
This animation was co-developed with young people with chronic pain, their parents, and clinicians at the Oxford Centre for Children & Young People in Pain