---
Read stories from our inspiring supporters who raise money for us in a range of challenging and fun ways.
Katie's Twin Peak Challenge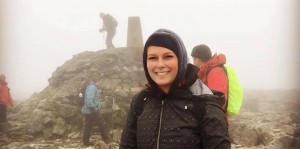 Katie Elder from Basildon, Essex recently completed the Twin Peak challenge of trekking to the summits of Ben Nevis and Scafell Pike in the Lake District (the highest peaks in Scotland and England) to fund raise for the Pain Relief Foundation. Katie has to manage M.E. so knows how difficult it can be to explain a misunderstood condition such as Chronic Pain.
At Scafell Pike Katie encountered minus 3 degrees temperatures and 60 mph winds making it extremely slippery. The guide told her they were the worst conditions he had taken people up in for many years.
Katie decided to do this to fund raise for the Pain Relief Foundation because she and her younger sister have grown up knowing their Dad has been in constant pain from when she was 3 and her sister 1 year old (some 30 years). Katie says "Sadly I can't remember my Dad prior to his constant pain".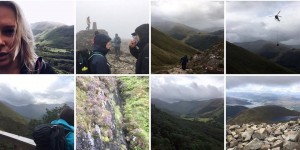 Over the years I have visited my Dad in numerous hospitals, residential Pain Management Programmes and attended many appointments where we always hoped that would be the surgery or procedure that may not cure him but at least help him. He has also been to many alternative practitioners, been prescribed so many strong medications and tried so many self- help techniques but sadly none have had any realistic benefit.
Katie continues "I've seen the effects of ever widening chronic pain spread from initially Dad's spine to now encompass pretty much his whole body. Even though he fights so hard to hide how much pain he is in and the devastating effect it has had on his life we as a family know only too well"
Katie says "We are very proud of my Dad but would love him to be out of pain. This is why I feel very passionate about the Pain Relief Foundation and recognising Chronic Pain as a serious life changing condition in it's own right and to continue research to help others so that they do not have to suffer so much like my Dad"
So far Katie has managed to raise £640 for the Pain Relief Foundation through her Just Giving page and is looking for other ways to raise funding for the cause close to her heart.
THANK YOU KATIE FROM ALL AT THE PAIN RELIEF FOUNDATION 
---
Artist Pik Vincent Auctions Painting to Raise Funds for CRPS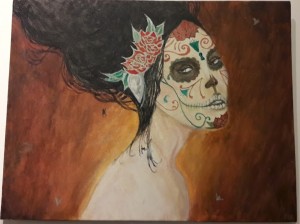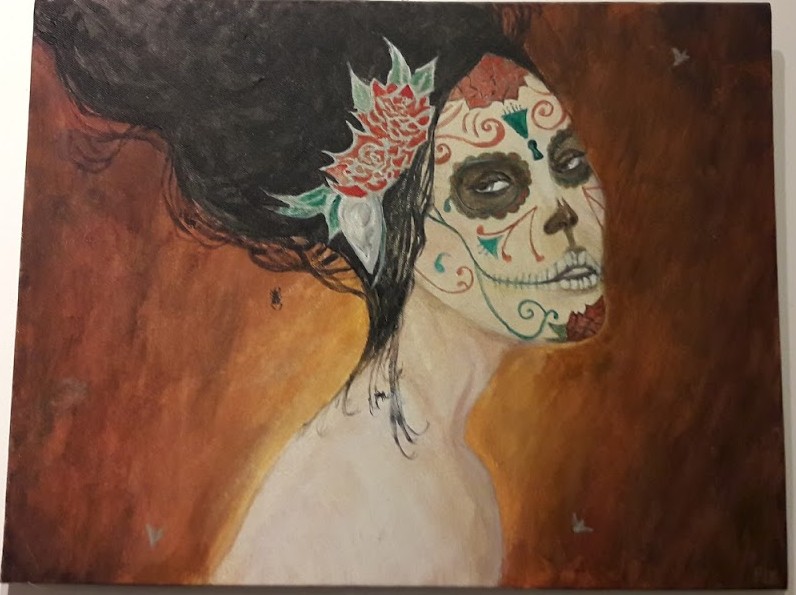 I have been painting, daubing since I was a nipper, then I started seriously painting in my teens, landscapes in watercolour, mainly. Unfortunately there came a time that I lost the use of my writing hand, my left, through CRPS (complex regional pain syndrome). I suddenly found I could not paint and it took me nearly a decade to find the confidence, with the help and enthusiasm of friends and family, to try and use my right hand. It was a 'trial and error' experience but then I found canvas boards and acrylic paint and we were very much compatible.
However, through using my right hand suddenly I found I had such a different style, it wasn't delicate but it had an intensity that seemed to acknowledge my daily pain and stress that I suffer with and I found I could put that into my brush somehow.
Thus 'Hidden Women' began.
Disability is not always seen and shouldn't have to be described to people to get it to be acknowledged
My 'Hidden Women' are there to show just what people are they are not there to be judged and their lives shouldn't have to be explained.
THANK YOU FOR DONATING THE PROCEEDS FROM THE AUCTION OF ONE OF YOUR AMAZING PIECES OF ART
---
 

Ben Braves the Shave to Raise Funds for 'CRPS'
Ben Beacham of Bridgewater is only 12 years old but he has fast become one of our regular fundraisers. Ben has already single handily raised £651.00 for by doing a 30 mile cycle ride and organising a school disco and now he has completed the challenge to shave his head all in the name of research into Chronic Regional pain Syndrome 'CRPS'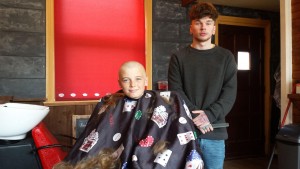 In his own words Ben is still really keen to fundraise for 'CRPS' and decided to do a total head shave and sell some wristbands in his school. He has raised the grand sum £184.00 by doing this and he also designed a t-shirt for the charity.
"I hope they eventually find a cure for 'CRPS' as it's a very painful condition and incredibly hard to beat! Next year I am thinking about doing a sponsored swim or maybe a sponsored silence, so watch this space!!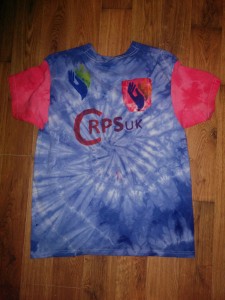 Ben has also become a celebrity in Bridgewater making his local newspaper the Bridgewater Mercury. Click here to see the article.
To read more of my story or to make a donation I now have a page on 'Just Giving'            Click here to view ' just giving
Click here to see Ben's photo gallery
A BIG THANK YOU TO BEN FROM ALL AT THE PAIN RELIEF FOUNDATION 
---
Rebecca Bresnahan does Tough Mudder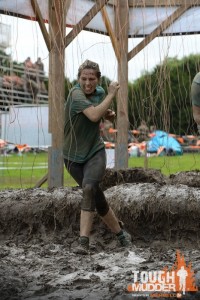 I subjected myself to high levels of pain including a gruelling 12 mile run complete with various challenging and, quite simply, horrendous obstacles for The Pain Relief Foundation because so many suffer from crippling pain every day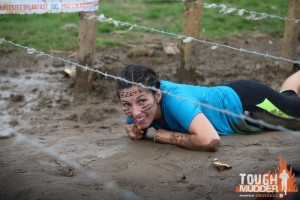 The Pain Relief Foundation is a small charity which supports research into the treatment and prevention of chronic pain conditions. I am supporting this charity because I have seen first-hand the work that it does and the patients which it helps. 
1 in 5 people suffer from chronic pain which severely impacts their quality of life and is often debilitating. At present, there is no medication specific to the treatment of chronic pain. For this reason, I am raising money to support research into finding a much needed treatment!
Any donation, however big or small, is much appreciated!  
Thank you Rebecca you successfully raised £410.00.
Click here to see Rebecca in action
---
11 year Old, Ben Beacham runs for Chronic Regional Pain Syndrome – CRPS
Ben was diagnosed with CRPS in his left foot following a small fall at the park. His foot displayed unusual skin symptoms and Ben suffered unbearable, unrelenting pain which had a dramatic effect on his life. Attending school, social activities, even sleeping and wearing socks or shoes became very difficult and Ben was often hospitalized and eventually confined to a wheelchair.
His world was completely changed and to see him in that much pain was awful. We worked hard together with various consultants to gradually bring the situation under control and eventually after months effort Ben could use his foot again and beat CRPS.
Ben is now committed to fund raising and promoting awareness of this condition. He wants to help as many people as possible. He is 11 years old but has single handedly raised £651.00 by doing a 30 mile cycle ride, selling wristbands and organising a school disco. He is still keen to raise more money so watch this space!!