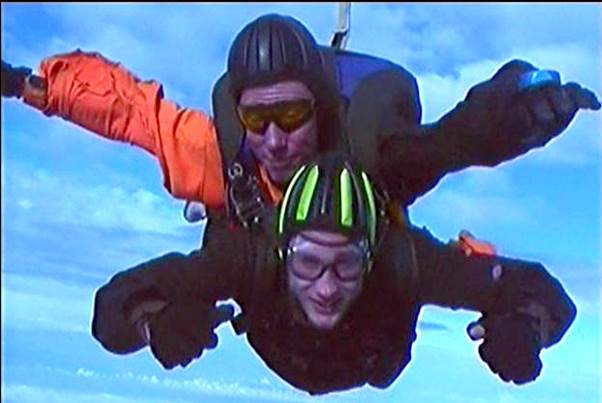 Tandem Sky-Diving
Venues Nationally to suit you
All year through – dates to suit.
Have you ever wanted to parachute, but never had the opportunity? The Pain Relief Foundation can make it happen for you. Regular sponsored Tandem Sky-Diving events are organised throughout the year at dates to suit participants. You can jump from 10,000ft (2 miles up) strapped by a safety harness to an instructor. A day to enjoy and remember for a long time.
For more details, entry forms and any enquiries please contact:-
David Emsley
Pain Relief Foundation
Tel: 0151 529 5825