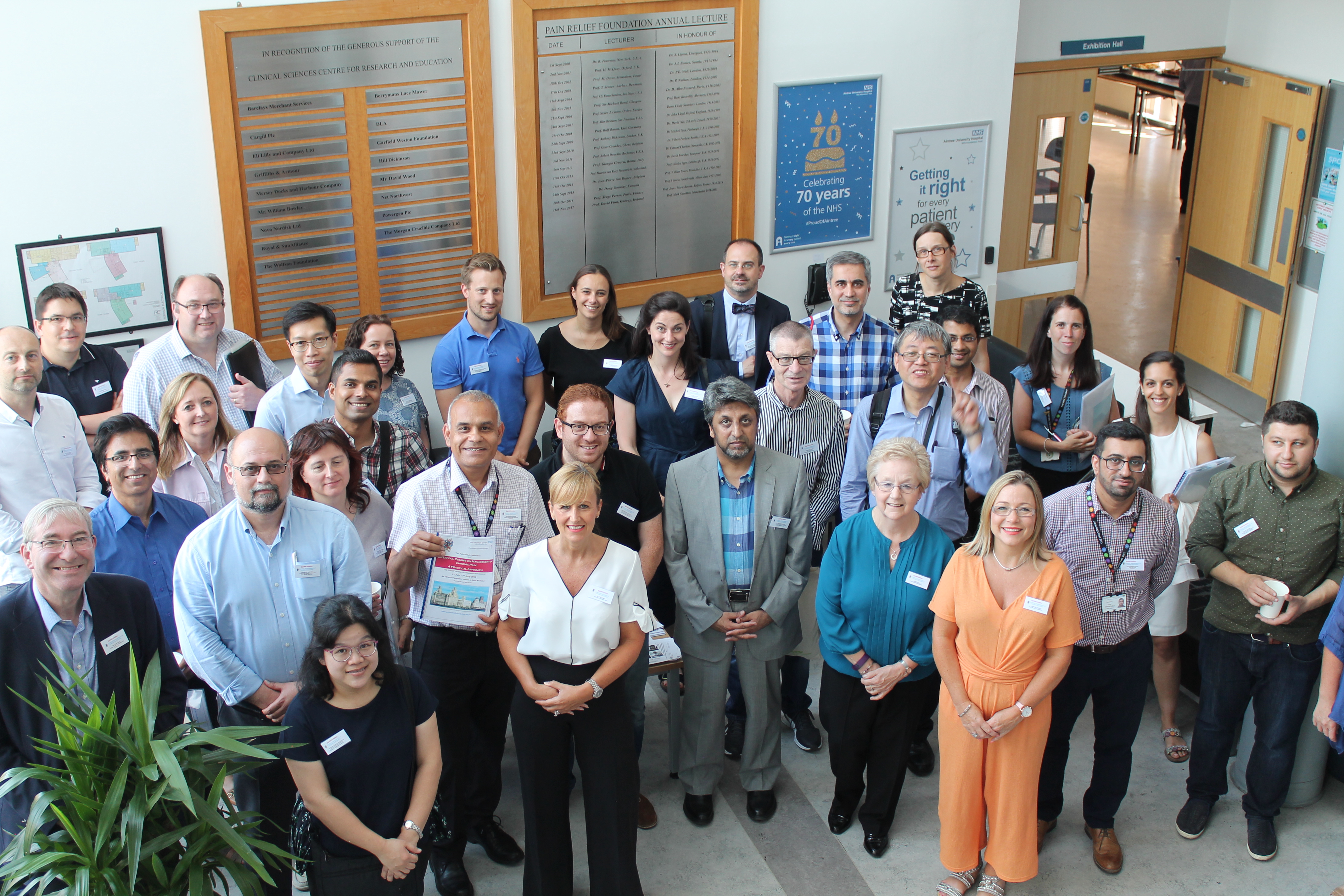 34th Annual Pain Course 2018 Completed
It is halfway through the  year and we have just completed the 34th Annual Pain course  and as always the Pain Relief Foundation would like to take the opportunity thank Course organisers, Dr Manohar Sharma a Trustee of the Pain Relief Foundation and a Consultant in Pain Medicine at the Walton Centre, Liverpool along with Dr Rajiv Chawala also a Consultant in Pain Medicine & Neuromodulation at Walton Centre, Liverpool for all their hard work and commitment into making this course the success that is.
The course had a good range of educational activities including workshops, clinics, and grand round with patient interaction. Delegates attended from UK and abroad and were from range of disciplines and feedback has again been excellent with some great suggestions for next year's course.
At this time we would also like to thank the Walton Centre, Pain Service and other disciplines for their support each year; we understand how difficult it can be for you to take time out of your daily schedules. We must also not forget the support given by Management,  the pain secretaries, PMP team, Radiology, Theatres, Jefferson ward, OPD in Sid Watkins AND  of course many patients who also took part.
Many thanks to you all from all at the Pain Relief Foundation.