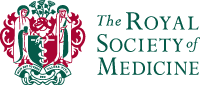 Pain and cannabis medicines: Everything you want to know (but were afraid to ask)
This is a hybrid event with in-person and live stream booking options.
Date: Monday 11 October 2021
Time: 8:30am – 6:00pm (BST)
This comprehensive one-day course will delve into the safe practice of cannabis medicines.  If you would like to explore the history, regulatory environment, and pharmacology of cannabis medicines as well as the use of different cannabis-based medical preparations for future use in a wide variety of clinical fields in the UK. This meeting is in association with Integro Medical Clinics Limited who have provided funding support as well as input into the meeting agenda.
To attend the meeting in-person in Central London: https://rsm.ac/3ACSq40
To watch the live stream: https://rsm.ac/3lXWAQ8
Can't watch the live session? Don't worry, the live stream recording will be available for all registered delegates up to 30 days after the event.