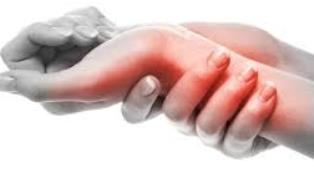 Pain Reduction by inducing Sensori Motor Adaption: The CRPS PRISMA Trial
Researchers from the University of Bath are looking for volunteers with Complex Regional Pain Syndrome (CRPS) for a study investigating a potential behavioural treatment method: sensorimotor training.
We are particularly interested in how changes in the brain may relate to CRPS symptoms, and how these may be altered by treatment. The study involves two weeks of treatment with real or control sensorimotor training that you would complete in your own home, and four research sessions spread over eleven weeks. The research sessions could take place in Bath, Liverpool, or your own home. These would involve filling out some questionnaires, undergoing clinical assessment and completing some computer-based tasks.
We need volunteers between 18 and 80 years of age with CRPS that predominately affects one arm. If you have a history of stroke or traumatic brain injury, you should not volunteer.
If you are interested or would like to know more – please contact us:
Ms Monika Halicka Email: m.halicka@bath.ac.uk
Phone: 01225 386226
http://www.bath.ac.uk/campaigns/help-us-improve-how-we-treat-chronic-pain/