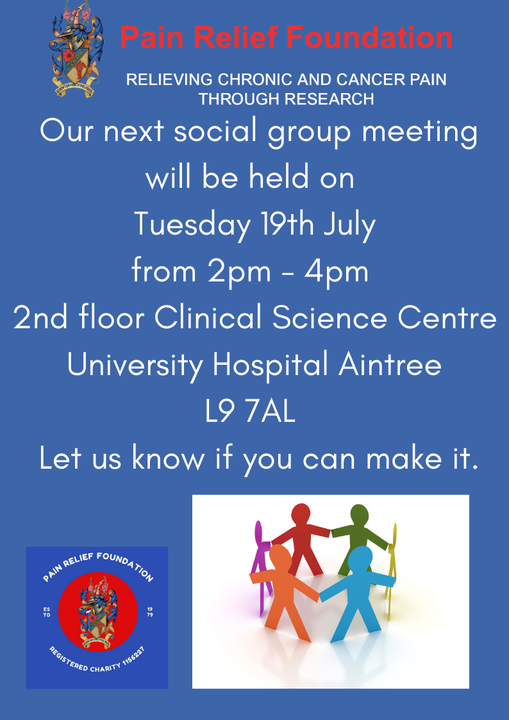 PRF Social Group
A social group for chronic pain sufferers.
The aim is to provide a comfortable environment (always with a nice cuppa and biscuit) targeting the needs of the group through talks.
So far through sessions people have been great providing us with their ideas & wishes, recipes, mindfulness or simply a place to escape from daily routine & have a chat to those in a similar position.
We have guests who come to talk to the group too and recently more interest into supporting with upcoming research projects.
If you suffer from chronic pain and have any ideas or simply wish to attend the group then please contact Jo: email jo.stephens@painrelieffoundation.org.uk or call 01515295820.