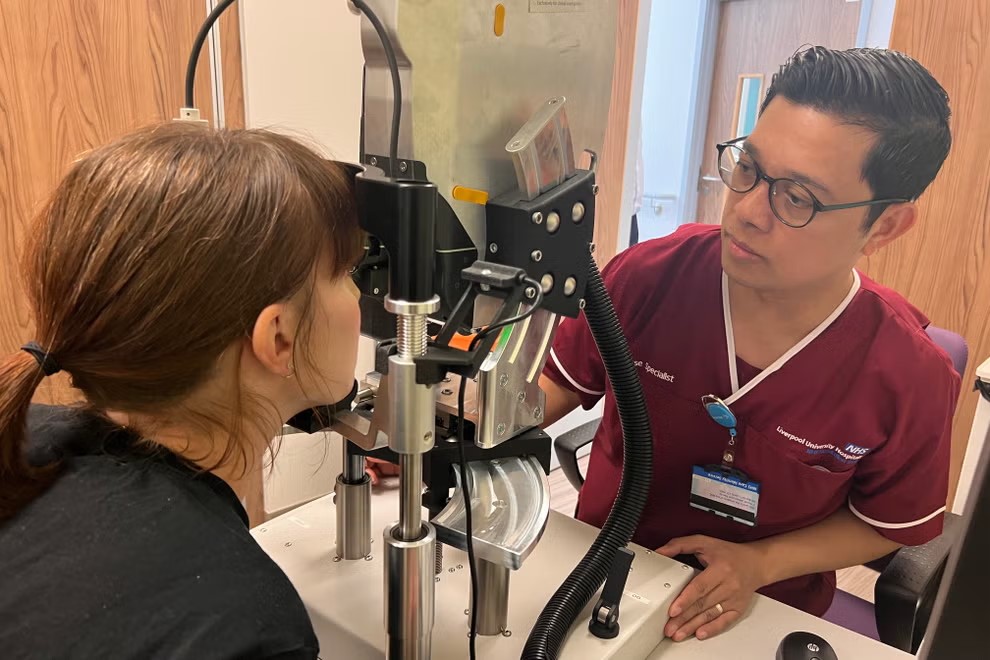 AI-powered eye test scientists hope could become screening tool for all diabetics.
Congratulations to Dr Uazman Alam from the Institute of Life Course and Medical Sciences at the University of Liverpool and part of the team at the  Pain Research Institute in Liverpool for his role in this project and  to whole team on obtaining a grant of £1.4 million to develop  AI- powered eye tests.
Researchers from the University of Liverpool and Manchester Metropolitan University are tweaking equipment currently used by high street optometrists to detect diabetic peripheral neuropathy (DPN).
Scientists are developing a test that will use artificial intelligence (AI) to detect DPN a major complication of diabetes in the hope it could become a standard screening tool for those living with the condition.
To read this fascinating article click the link https://www.independent.co.uk/news/uk/scientists-manchester-metropolitan-university-university-of-liverpool-nhs-b2391230.html
Thanks to the 'Independent' for sharing this wonderful work.