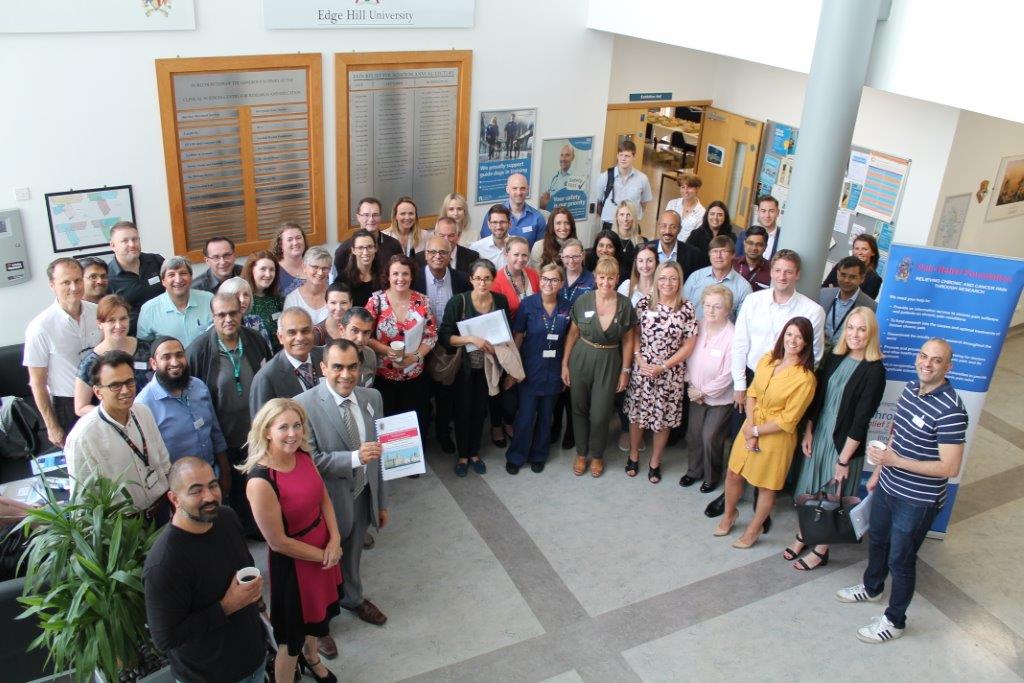 SUCCESSFUL COMPLETION OF THE 35TH ANNUAL 'CLINICAL MANAGEMENT OF CHRONIC PAIN COURSE 2019'
The 35th Liverpool Course Annual Pain Course on Management of Chronic Pain was held 4th – 6th July. Organised under the new leadership of Dr Rajiv Chawla, along with Dr Manohar Sharma both Consultants in pain Medicine at the Walton Centre NHS Foundation Trust.
The course consisted of a  varied range of educational activities including workshops, clinics, and grand round with patient interaction and was  attended by a number  of disciplines which included, Consultants, GP's, Anaesthetists, Nurses and Physiotherapists from both the UK and internationally.
The Course was very well supported in terms of logistics by The Walton Centre Management Team, the Pain Service and other disciplines with additional support from secretaries, PMP team, Radiology, Theatres, Jefferson ward, OPD in Sid Watkins and of course not forgetting the many patients who also took part.
The Pain Relief Foundation is committed to continually supporting this event and  would like to thank you all as  this  task can only made only possible by your contribution hard work and dedication.
We would also like to thank Dr Andreas Goebel for delivering the ' Sam Lipton Lecture' his presentation 'Autoantibodies in Primary Chronic Pain' made the evening most educational and entertaining.
Please click here to see the written course feedback from course delegates or here to see the photo gallery