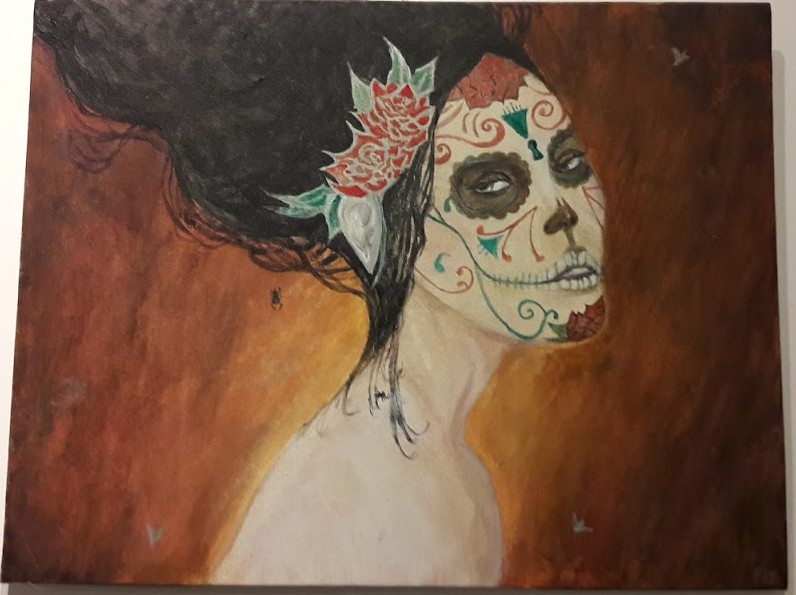 Artist Pik Vincent Auctions Painting to Raise Funds for CRPS
I have been painting, daubing since I was a nipper, then I started seriously painting in my teens, landscapes in watercolour, mainly. Unfortunately there came a time that I lost the use of my writing hand, my left, through CRPS (complex regional pain syndrome). I suddenly found I could not paint and it took me nearly a decade to find the confidence, with the help and enthusiasm of friends and family, to try and use my right hand. It was a 'trial and error' experience but then I found canvas boards and acrylic paint and we were very much compatible.
However, through using my right hand suddenly I found I had such a different style, it wasn't delicate but it had an intensity that seemed to acknowledge my daily pain and stress that I suffer with and I found I could put that into my brush somehow.
Thus 'Hidden Women' began.
Disability is not always seen and shouldn't have to be described to people to get it to be acknowledged
 My 'Hidden Women' are there to show just what people are they are not there to be judged and their lives shouldn't have to be explained