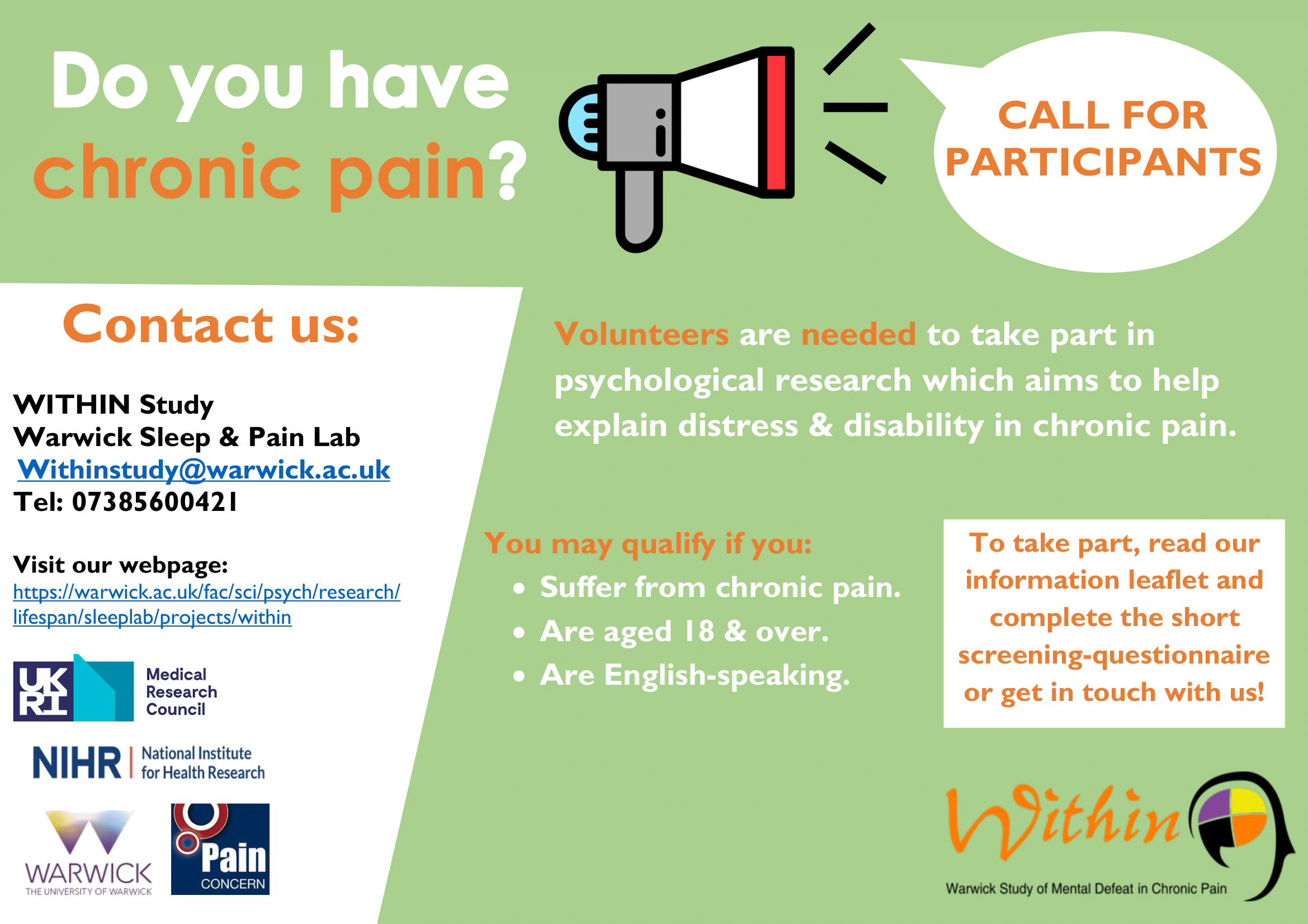 DO YOU HAVE CHRONIC PAIN – CALL FOR PARTICIPANTS.
Volunteers are need to take part in psychological research which aims to help explain distress & disability in chronic pain.
The University of Warwick are currently looking for volunteers (UK-only) aged 18-65 with chronic pain conditions to complete a short online questionnaire. The questionnaire has three completion time points and participants will receive a £5 Amazon voucher for each time point that they complete. In addition to this, we have also just launched our new 100% remote access Longitudinal Sleep-Tracking Study! As part of the Sleep Tracking Study, participants will get the opportunity to wear an ActiWatch for a 7-day tracking period, receive a personalised breakdown of their sleep and receive a £10 Amazon voucher!  Please note, in order to participate in the Sleep-Tracking Study, participants must have completed our main questionnaire first.
Click here for more information