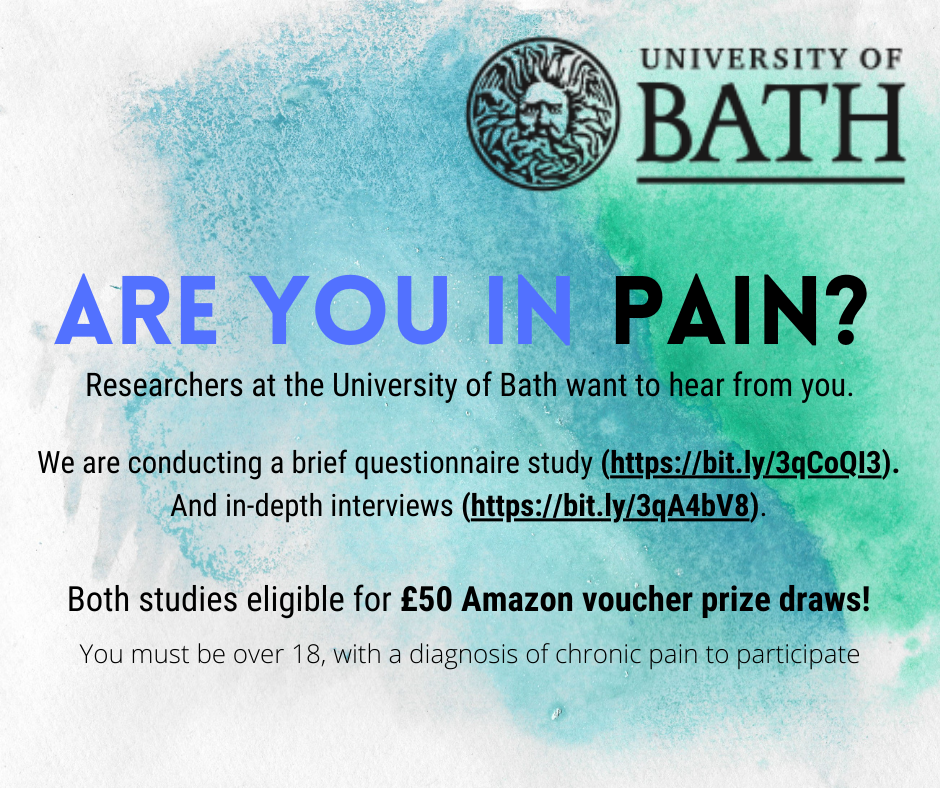 University of Bath are recruiting for a study about the role of mental imagery in chronic pain.
Researchers at the University of Bath are exploring the role of mental imagery in how people experience chronic pain. The study builds on earlier work that explores the way people think about their pain and how they experience it emotionally. We hope that the results will help improve treatment methods and ultimately reduce distress.
The study involves a short series of questionnaires that together take approximately 20 minutes or less to complete. For those who are interested, there is an option to participate in a further interview. Both parts of the study offer a £50 prize draw for an Amazon eGift card.
Please note that to participate you must be 18+ and have received a diagnosis of chronic pain in the past, either for chronic primary pain or specific pain diagnoses like fibromyalgia, cancer-related pain or lower back pain. You can read more and take part in the study here.