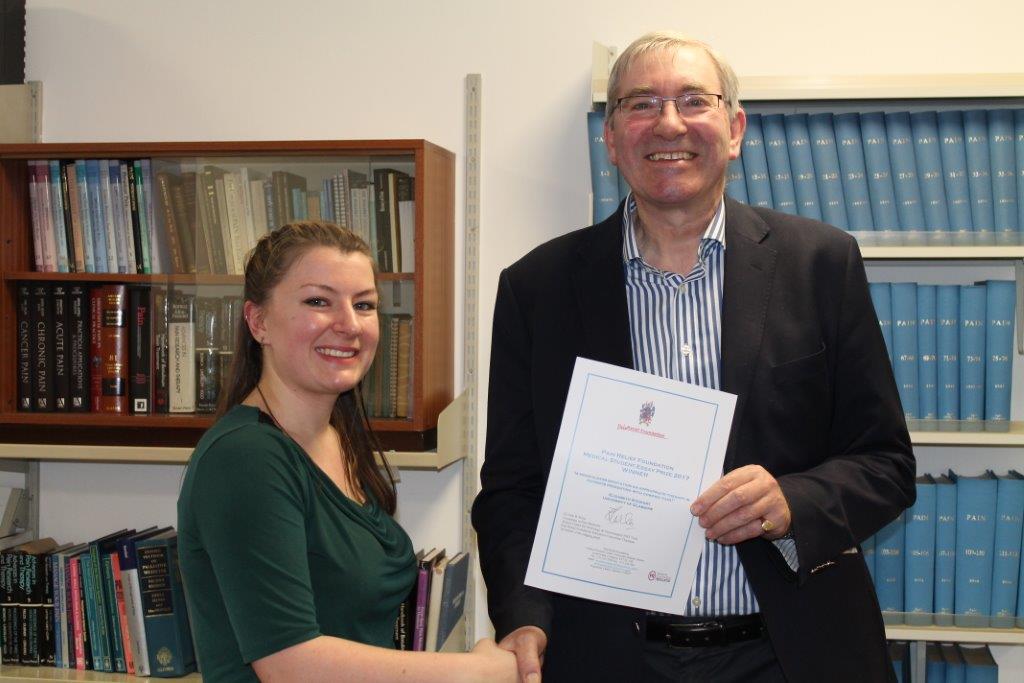 ESSAY COMPETITION WINNER 2017
2017 produced another great year for our Medical Student essay Competition. with 27entries submitted. All of the entries were of a very good standard and competition was fierce. The entries were judged by three judges, two of whom created a short list of 6 entries and the final judge deciding the winner and after considerable deliberation the winner was announced as Elizabeth Stewart from the University of Glasgow.
Elizabeth Stewart is a 3rd medical year student at the University of Glasgow. Elizabeth's academic interests are in neurology and embryology, and professionally she is interested in global health equity and the social determinants of health. She has spent time in primary care placements sparked an interest in understanding the mechanisms of chronic pain, after she observed the high incidence and detrimental effects on quality of life associated with the condition. The topic of her essay was inspired by a book called 'Teach Us to Sit Still' by novelist Tim Parks, which follows his journey through chronic pain arising from acute prostatitis.
Elizabeth presented her essay to the Pain Relief Foundation to an audience of Pain Professionals and was very well received. Elizabeth was awarded with the winning prize of £500 by Dr John Wiles a Consultant in pain at the Walton Centre, Liverpool and Chairman of the Pain Relief Foundation Education Committee.
In her words she is extremely grateful to the foundation for the opportunity to explore her interests whilst contributing towards her professional development
To see the winning essay made by Elizabeth please click here.
To see the presentation click here.