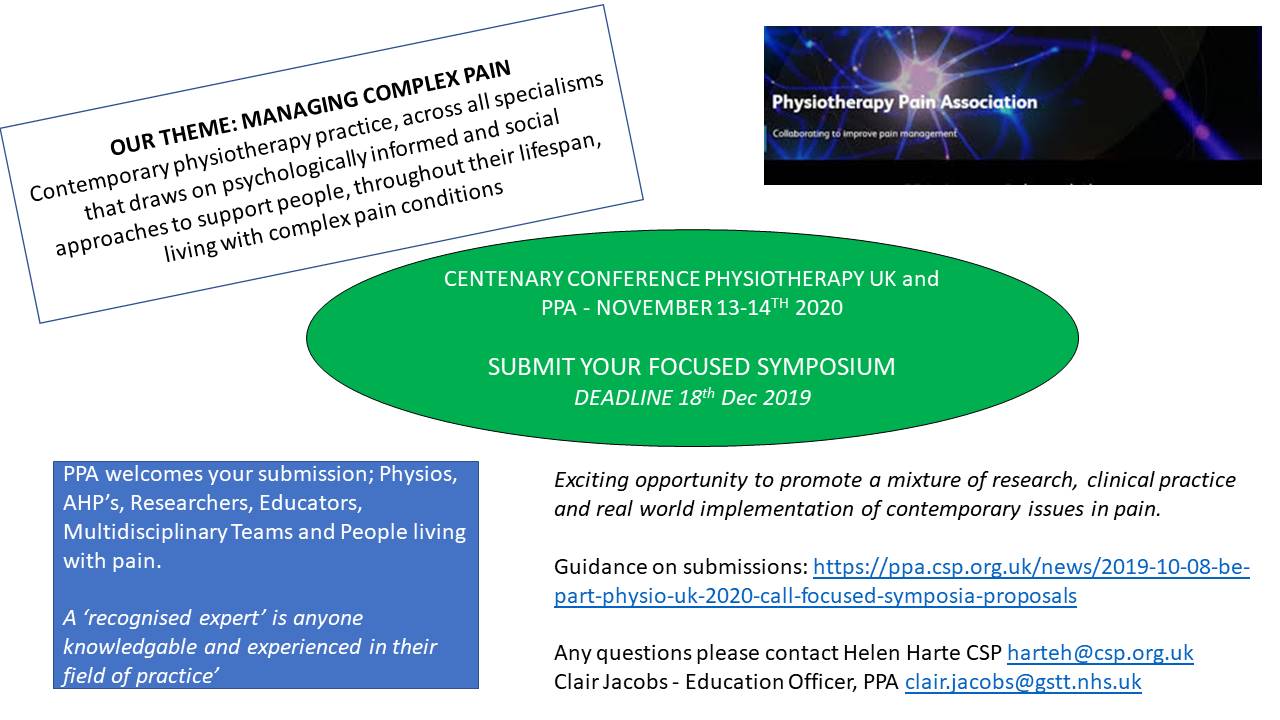 Be part of Physio UK 2020 – Call for Focused Symposia proposals
In the centenary year of the Chartered society for physiotherapy we will be celebrating the best of physiotherapy by showcasing the latest evidence and innovations at Physiotherapy UK 2020. The Physiotherapy Pain Association is partnering with the CSP to deliver one of the five conference themes, Managing Complex Pain. This is a fantastic opportunity to promote management of complex pain and pain research.
This theme explores contemporary physiotherapy practice, across all specialisms, that draws on psychologically informed and social approaches to support people, throughout their lifespan, living with complex pain conditions.
The deadline for submissions is 18th December 2019.  The conference will be held on 13th & 14th November 2020.
Proposals There are guidelines on submissions and guidance on the format of focused symposia on :-
https://ppa.csp.org.uk/news/2019-10-08-be-part-physio-uk-2020-call-focused-symposia-proposals