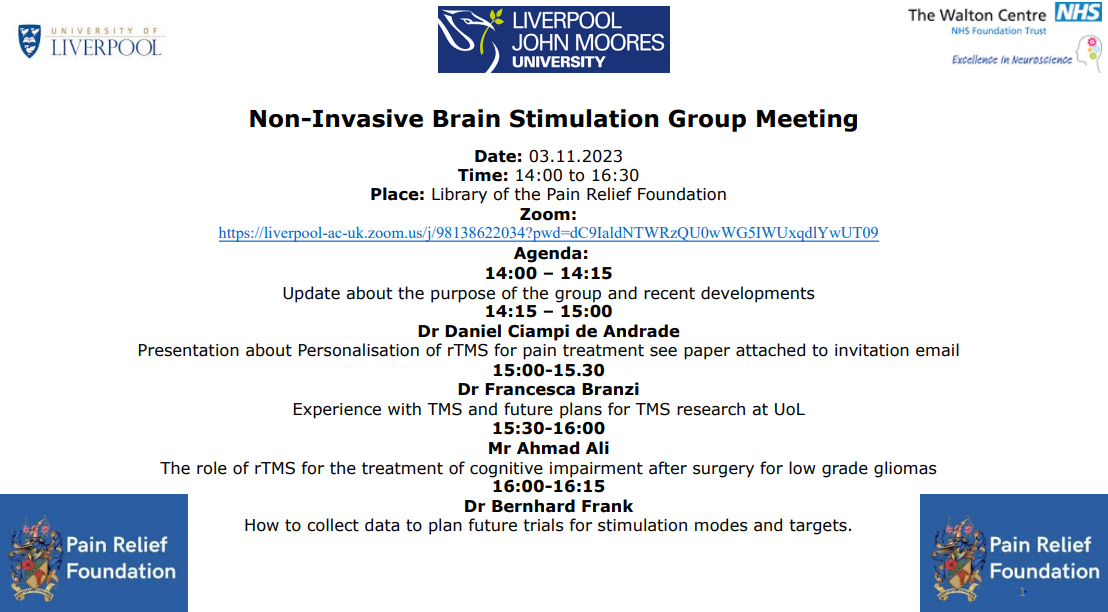 Non-Invasive Brain Stimulation Group Meeting
Health Professionals are invited to attend the above meeting on Friday 3rd November 2023 from 2 pm until 4.30 pm in the Pain Relief Foundation's Library, 2nd Floor, Clinical Science Centre, University Hospital Aintree.  However, if you are unable to attend in person please join via a zoom (link on Agenda).
Please click here for a copy of the Agenda.