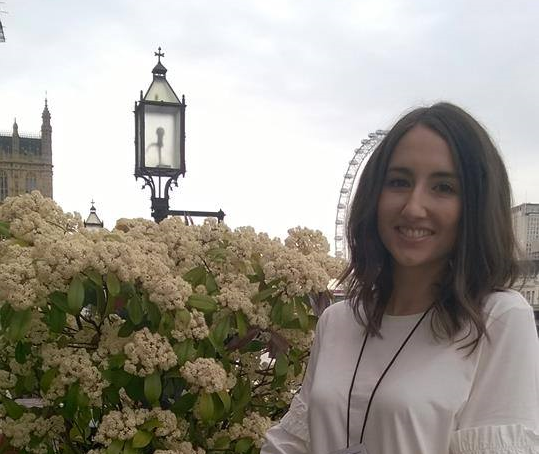 PhD Student Emma Price Supported by the PRF Wins Top Prize
Emma Price is a scientific star in the making; we all expect big things from her. Here she is at the House of Commons to receive 'Top Graduate Award'. Emma is in her 1st year in the group as a PhD student addressing 'Pain associated with ageing' funded by the Pain Relief Foundation which is here in Liverpool.
 In Emma's own words 'It was an honour to receive the Top Graduate Award from The Royal Society of Biology at the Houses of Parliament! This experience has introduced me to a large network of scientists and organisations within the bioscience industry, given me the opportunity to gain recognition for my skills and experience as an Associate Member of the society and a platform to continue to share my passion for science in the future! Thank you to all who have supported me so far and enabled me to achieve this award!"
Emma is currently in her first year of herPhD working with Professor John Quinn, Dr Vivien Bubb and Dr Bernhard Frank – investigating chronic pain associated with ageing. To advance her understanding of how to conduct pain research she recently spent two weeks working with the Department of Pharmacology at Pécs University Medical School in Hungary with the group of Dr Helyes.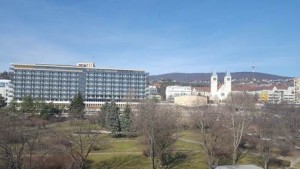 The purpose of her visit was to learn how to culture and study neuronal cells that are key to processing pain signals. Once she had learned the basic techniques in how to set up and maintain cultures, they treated neurones with compounds known to stimulate pain responses (e.g. the active ingredient in hot chilli peppers, Capsaicin, which produces a burning sensation) as we hypothesised this would affect the activity of certain genes that we know are also involved in the response to painful stimuli. With the kind supervision of many researchers within the department, she was able to generate DNA and protein samples from the neurone cultures to enable the analysis of pain genes using molecular biology techniques back here in Liverpool.
This part of the study is currently underway and will hopefully give us insight into the genetic component underlying pain. Using the knowledge and skills she has gained during her visit to Pécs, it is now our aim to set up a system of neurone culture here at the University of Liverpool to enable further research in this field.
https://www.liverpool.ac.uk/translational-medicine/research/mental-health-and-neuroscience/about/
For more on Emma's work in the future go to and like page and follow her success in real time