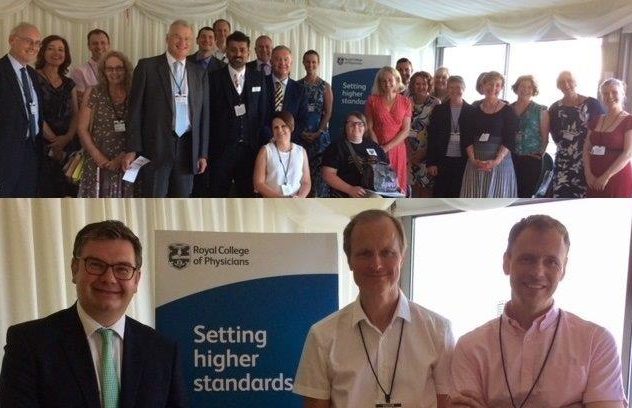 The 2nd edition of the UK guidelines for diagnosis, referral and management of CRPS in adults in primary and secondary care has been launched July 2018.
The guidelines originally published in 2012, have been revised to contain updated information and recommendations from a UK panel of experts representing a variety of healthcare specialties and professions.
Patients with complex regional pain syndrome (CRPS) need better diagnosis, treatment and management of their condition from a wide variety of healthcare professionals. CRPS is a condition in which patients experience persistent severe and debilitating pain in a limb, often accompanied by other symptoms like sensitivity to touch, swelling and lack of movement.
Complex regional pain syndrome in adults: UK guidelines for diagnosis, referral and management in primary and secondary care provides guidance on diagnosis, treatment, management and support for patients in a wide variety of clinical settings – GP practice, physiotherapy/occupational therapy practice, surgical practice, rheumatology, neurology and neurosurgery, sport and exercise medicine (SEM), dermatology, pain medicine, rehabilitation medicine, emergency medicine and long-term care.
The Pain Relief Foundation was pleased to support the revision of the guidelines and was invited to the launch event organised by the CRPS Network and the Royal College of Physicians held on 23rd July 2018 at the House of Commons, Westminster to celebrate their publication. The Chairman of the Foundation Mr David Cain was able to attend alongside Dr Andreas Goebel, Chair of the CRPS Guideline Development Panel and Director of the Pain Research Institute. The event was hosted by Iain Stewart MP and was also attended by other representatives of the professional organisations, patient charities and sponsors who were involved in the development of the guidelines.
Dr Andreas Goebel said: 'I am delighted that these guidelines are supported by so many different organisations representing the patients' treating healthcare professionals; the guidelines will help to ensure coherent, transparent, and safe care for patients with this often very painful condition.'
A full copy of the 2nd edition of the CRPS guidelines is available here