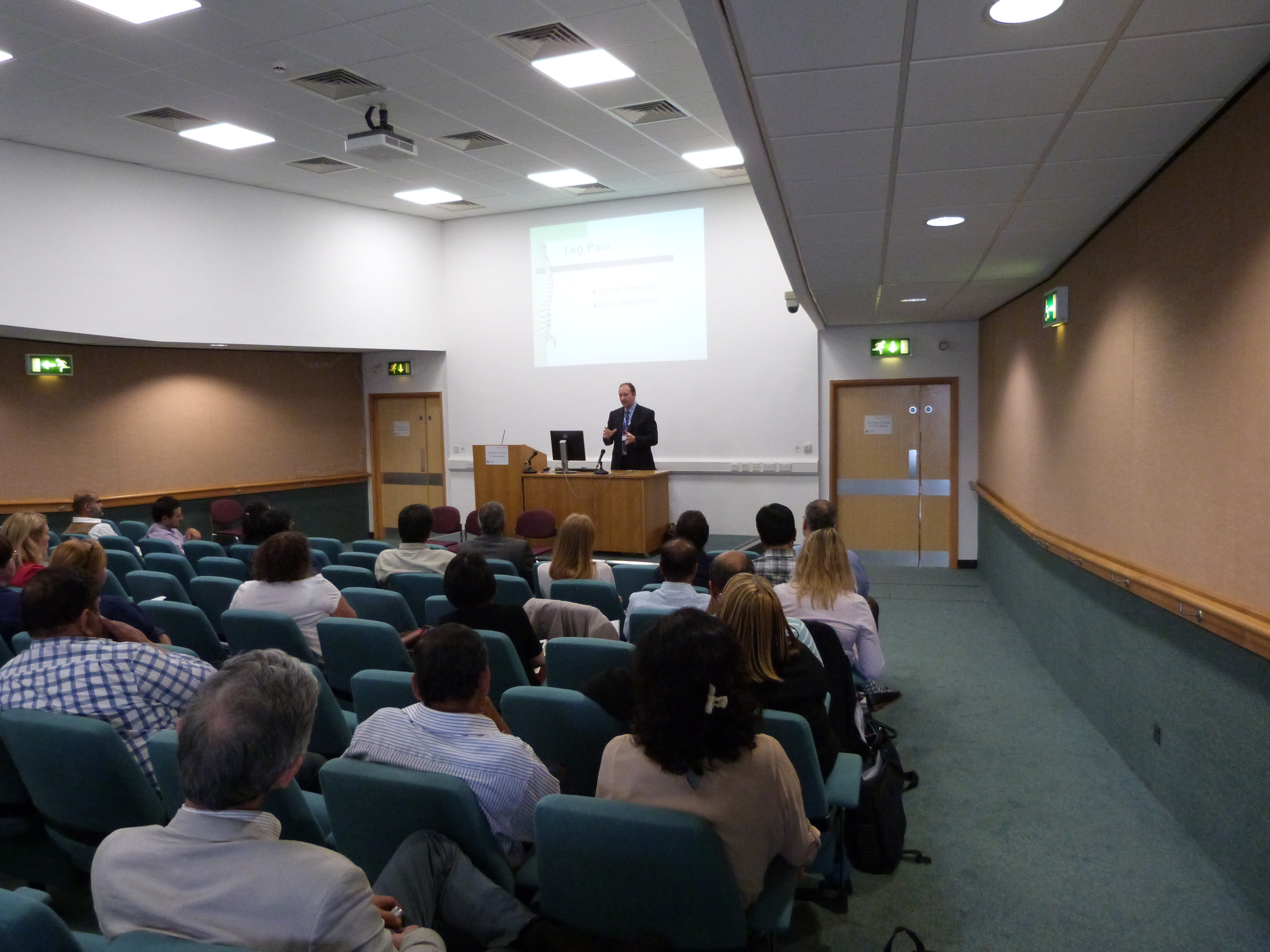 Another Success for the Liverpool Management of chronic Pain Course 2016
Course organisers, Dr Manohar Sharma a Trustee of the Pain Relief Foundation and a Consultant in Pain Medicine at the Walton Centre, Liverpool along with Dr Rajiv Chawala also a Consultant in Pain Medicine & Neuromodulation at Walton Centre, Liverpool would like to thank the Pain Course faculty and all for making this course another success in 2016
We would like to congratulate and thank you all for your very significant contribution to yet another successful Pain Course this year (32nd). We had range of educational activities including workshops, clinics, grand round with patients. Delegates attended from UK and abroad and were from range of disciplines in line with many disciplines active and collaborating in Pain Medicine.  
Feedback has been excellent again and it is all down to voluntary contribution from you all.  
Dr Beverly Collett's delivery of Sam Lipton lecture was also particular highlight this year touching on importance of "Core Standards for Pain Medicine" as published recently by The Faculty of Pain Medicine of Royal College of Anaesthetists. I am sure Tricia Anderton has made a note of these required standards and this will help us to improve our pain services further. 
Course success is down not only to those in Pain Service who were teaching but to others as well who supported smooth delivery of Pain Service and hence allowing others to teach reflecting support for each other in the team.  
I am delighted as well by great support from Walton Centre Management team and great co-operation between Pain Relief Foundation and Walton Centre to make this happen.  
So overall great show of what we do in Pain Service but also how well we all work together!
 Regards 
Drs Manohar Sharma and RaJiv Chawla (Course organisers)
On behalf of Organising committee of Pain Course