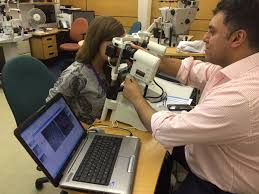 Great News Dr Alam Has Papers Published
Congratulations to Dr Uazman Alam of the Pain Research Institute, Dr Alam a  Senior Clinical Lecturer In Diabetes and Endocrinology at the Institute of Ageing and Chronic Disease and Honorary Consultant Physician at Aintree University Hospital.
His expertise lies in pathogenesis, assessment and treatment of diabetic neuropathy with a special clinical and research interest in painful diabetic neuropathy, small fibre neuropathy and neuropathic pain.
Through his research conducted Dr Alam has had two further publications to add to list of 30 previous publications.
'The Investigation and Treatment of Diabetic Gastroparesis' which can be viewed here
'Diabetic Peripheral Neuropathy: Epidemiology, Diagnosis, and Pharmacology' which can be viewed here
To learn more about Dr Alam or about his other previously published papers then please visit the Pain Research Institute website by clicking here