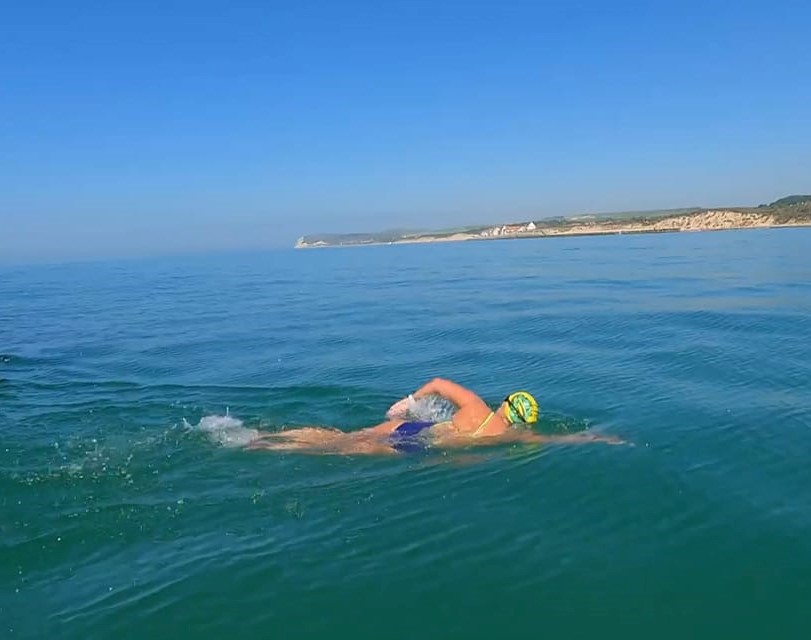 Julia's Windermere end to end swim
Thank you Julia what a selfless and amazing thing to do.
On Friday 17 September Julia swam the full length of Lake Windermere a distance of 10.5 miles at a temperature of e 16-18c, which is normally wetsuit territory.  Julia a wetsuit-hater is  acclimatised from swimming two Channel relays this year so did the swim without.
Julia chose to raise funds for the Foundation as we support research into chronic pain.  Julia's lower back is held together with bits of titanium following a rowing injury in 2008, she lives with continuous chronic pain.  Julia said " A 7 hour swim won't do me any damage (I promise), but it's fair to say that it might turn out to be more pain than I can swim through.  Hopefully not, let's find out!  My longest swim up to now has been 4.5 hours.  Give me an incentive to keep swimming by donating to chronic pain research, pretty please."
Thanks for taking the time to visit my JustGiving page. http://www.justgiving.com/Julia-Maguire2