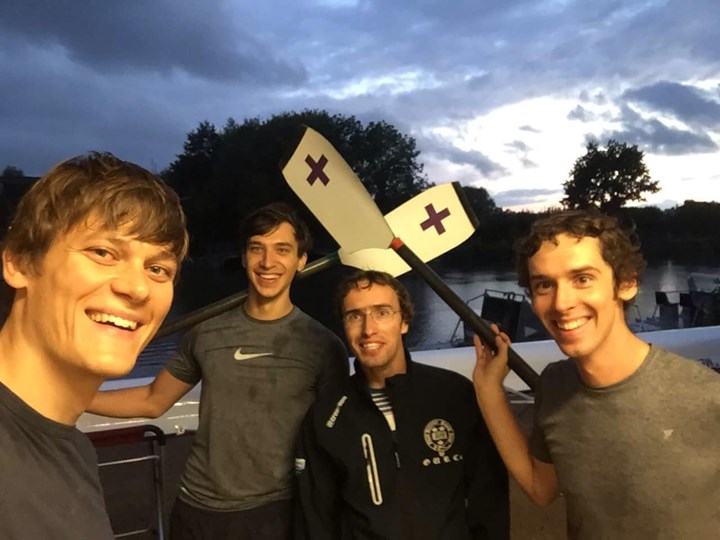 Merton College rows from Oxford to London
Merton College Boat Club took on the challenge to row from Oxford to London in just two days. From Iffley lock to Teddington lock… 32 beautiful locks, and a gruelling 160 km… a long but beautiful journey.  The team were confident they could reach London on Sunday evening!
The reason why we  did this; as rowers, we sometimes have to enter the 'pain cave' in order to push our bodies to perform… but when we reach our goal, we are lucky enough to go back to a pain-free life. Unfortunately, too many people are not so lucky. Chronic pain patients have to tolerate unwanted pain on a daily basis, and we are only beginning to understand the causes of their symptoms, and how to relieve them.
With this in mind, all your donations will go towards The Pain Relief Foundation, a UK based charity which funds research into the causes and treatment of human chronic pain. We would be thrilled if our two days of voluntary pain could improve the lives of those who suffer from unwanted pain on a daily basis.